Yes, you can find real jobs on Craigslist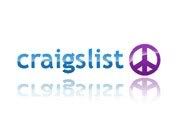 Tweet
Looking for a job? Thanks for reading this article and I hope you will enjoy the tips we provide here.
In many cases, when I receive resumes I send them directly to the folder with deleted documents, because people make some basic mistakes. I don't enjoy doing that, so here are some tips on what to do when you send a resume to a company.
If you want companies to be interested in hiring you, you first need to know what a company owner faces.
While the hiring process is the most important thing I'll do today, I also have dozens of others things to do during the same day. When we use
Craiglist
to find someone new to hire, we usually get over a hundred replies in the first two days. Since there are so many, my inbox is flooded, so I move them into a separate folder to deal with them when I have the time - at the same time I receive calls, I need to meet deadlines, answer questions from employees and a lot more.
If you want to stand out and have a better chance at getting the job, here are some of the things you can do:
1. Make sure the cover letter addresses our needs
Since I get so many emails, I don't have the time to analyze each one closely. I glance at them and decide quickly if I'm going to call you for an interview. A lot of resumes don't even get read, since the cover letter makes me delete it. If you're looking for a job, you need to invest the time in your cover letter.
Writing a good cover letter is pretty simple actually. All you need to do is read the post we made and let us know how you can fill our needs. When possible, use examples. Usually, when we post an ad, we get around 5% great cover letters and the other 95% are pretty much the same, boring and time wasters.
If the cover letter answers the needs we posted in the ad, there is a much better chance at getting a call back. I'll say it again. The cover letter needs to answer the needs we have and posted in the ad. Using a cover letter from a site or just copying from a book will not work. Adapt it to the job you're replying to. Consider how many replies I have to read. If you're wasting my time, I will probably skip the resume all together and go to the next one.
2. Don't over do it.
Be super clear and concise. Use the same language to describe your achievements to me, as you would to your grandmother. For example...
Be concise and very clear all the time. The language you should be using to tell me what achievements you have, should be the same as the one you would use to explain it to your grandma.
"The jobs I had so far, together with the business administration education that I got, gave me a great sense of negotiation and communication, plus analytical skills"
This one is boring. It doesn't tell me anything really.
"I only had one job so far. I worked for Larry's Video Store, in the vicinity of my college. Because a lot of customers were choosing
Netflix
instead of us, I talked with the boss and convinced him to offer people the option of a subscription. I created a business model and showed the boss what our projected sales were. He said OK and allowed me to take care of implementing it. I used posters and
flyers
to spread the word about the new option. It was a great success and the boss was very appreciative
"
Make sure you tell the facts in a concise and clear manner. Don't fluff the resume with pointless words. Tell the recruiter who you are and what you can do. Sell yourself in a way that people will react to.
| 1 | 2 | Next Page